View of Tallawong Village Green from the Metro

Early morning exercise around the tree lined boulevards

Sun-filled modern living designed apartments

Convenience of mixed use retail on your doorstep
STAGE 1 RELEASE – NOW SELLING
Realise
your dream
Fulfil your ambitions at Tallawong Village – whether it's home ownership, career growth, personal wellbeing or a connected lifestyle, here you'll find the security, peace of mind, and confidence to take the next step in life's journey. Offering some of the best value apartments in Sydney's north-west, and with Construction underway, your future is now within reach at Tallawong Village.
INTRODUCTION

Embrace
every day

With a range of highly affordable, modern residences just steps from the Sydney Metro, Tallawong Village allows you to invest in your future, while delighting in the everyday pleasures of an exceptional new community.

The Stage 1 release presents a mix of 333 one-, two and three-bedroom apartments, and offers a modern masterplanned lifestyle within a highly walkable, connected precinct.

At Tallawong Village, you'll find the perfect place to realise your home ownership dreams while establishing the building blocks for a bright and ambitious future.

ENQUIRE TODAY
Thriving Tallawong Village Neighbourhood
Convenience of your local supermarket and retail
People centric streets, laneways and cycleways
Alfresco living and dining
Connected living at Tallawong Village
Communal podium gardens and landscaped pocket parks
LIFESTYLE

Activate your
way of life

The Tallawong Village lifestyle is designed to be easy – whether it's proximity to world-class public transport, access to exciting retail, or the availability of inviting green spaces outside your front door – meaning your life will be amplified beyond measure.
Everyday Convenience
You'll never have to travel far for your shopping needs, courtesy of a range of quality stores located within the precinct, with up to 30,000sqm of retail floorspace planned for the future Tallawong Town Centre. On top of this, the retail mecca of the Rouse Hill Town Centre lies just one stop away on the Metro.
Quality retail stores available within the precinct - Over 30,000sqm of retail space at the future Town Centre- Rouse Hill Town Centre only one stop on the Metro
Active Lifestyle
Tallawong Village also lends itself perfectly to those seeking an active lifestyle, with an enticing village park outside your front door, while further afield you'll find a multitude of rural pursuits in the stunning Sydney Parklands corridor and the beautiful Hawkesbury region.
3,400sqm village park at the heart of the development - Walkable to local favourites Ironbark Lake and Peel Reserve - Close to the Sydney Parklands corridor and the Hawkesbury
ENQUIRE TODAY
Business on the go
Easy Metro connection to thriving commercial, education and health precincts
Relaxing with breakfast before work
Taking in the retail at Castle Hill Towers
Early morning exercise
Access to a variety of parklands
Enjoying the convenience of the village market
Catching up with friends at your local
Relaxing stroll in the park
Location

The new
metropolitan

Situated on the doorstep of the Sydney Metro, Tallawong Village boasts unparalleled connectivity, with existing access to the Sydney CBD, and plans already underway to connect Tallawong to the future Western Sydney International Airport.
A Unique Opportunity
With trains every four minutes, the Metro provides a direct link to leading employment precincts such as Norwest Business Park, Macquarie, Chatswood and the Sydney CBD, where opportunities in the pharmaceutical, health, finance, logistics, information technology and banking industries abound.
Add to this nearby access to heavy rail and T-Way bus services connecting to the Westmead Health Precinct and Sydney's second CBD, Parramatta, and the opportunities become virtually limitless.
Sydney Metro trains every four minutes - Direct links to Norwest, Macquarie, Chatswood and the CBD - Heavy rail and T-Way bus to Westmead Health Precinct & Parramatta
Eye on the future
Meanwhile, the $300 million Rouse Hill Hospital is set to commence construction by 2023, and there are also plans for a major expansion at the Rouse Hill Town Centre shopping precinct, with 90 new retailers including a department store, additional speciality shops and leisure/entertainment facilities.
With all this waiting for you, Tallawong Village offers a life that is just brimming with potential, meaning you'll be set to reap the rewards, both now and into the future.
$164 million committed to local roads, footpaths and facilities - $300 million Rouse Hill Hospital due to commence by 2023 - Future expansion of Rouse Hill Town Centre, with 90 new retailers
LOCATION
SELECT AN AMENITY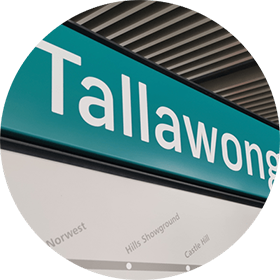 Tallawong Metro Station
Tallawong Station is located just a 5min walk away and is part of the Sydney Metro Northwest line with trains every four minutes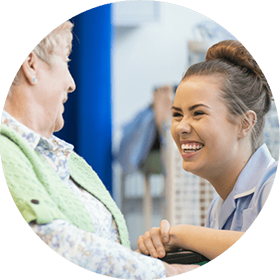 Norwest Private Hospital
Located in Bella Vista, Norwest Private Hospital's patients come first, we have a dedicated focus in the provision of high quality clinical care.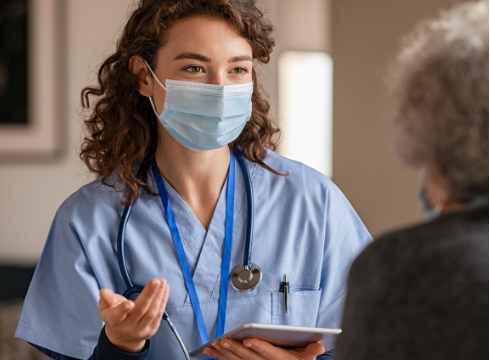 Westmead Hospital
Westmead Hospital is the principal referral hospital for western Sydney, renowned for its comprehensive, highly specialised and complex services provided to its community, statewide and nationally.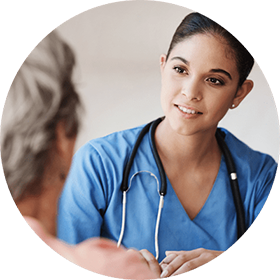 Macquarie University Hospital
Macquarie University Hospital offers a new era in Australian healthcare. Based on leading international university hospitals, our 144-bed facility fully integrates clinical practice with research and education.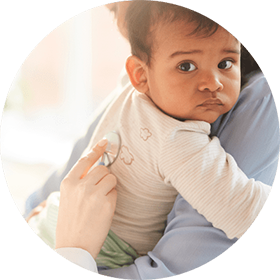 Ryde Hospital & Community Health
Ryde Hospital is a district general hospital providing healthcare to the community of Ryde. Patients can access emergency care, intensive care, speciality rehabilitation services and a variety of outpatient services. .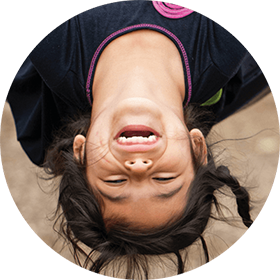 The Ponds School
Provides quality, individualised and meaningful education in a safe and caring environment.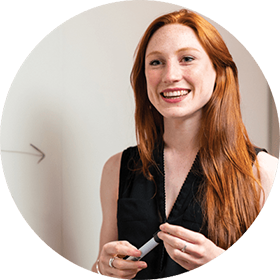 The Ponds High School
The Ponds High School is a large comprehensive school established in 2015.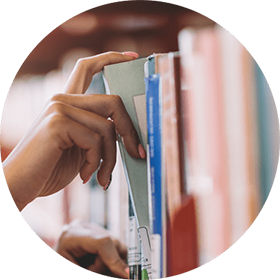 St John Paul II Catholic College
St John Paul II is a dual campus Catholic secondary school located in Western Sydney, Schofields and Quakers Hill.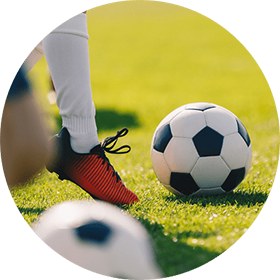 Riverbank Public School
Riverbank Public School opened in 2015 and is located in the suburb of The Ponds in the north-west of Sydney. The school shares a site with The Ponds High School and is part of an innovative and collaborative approach to teaching and learning.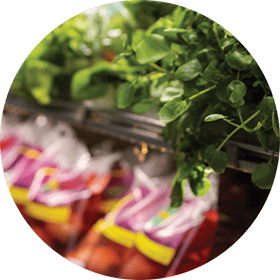 Woolworths Rouse Hill
Fresh food is their business, and they've made it their mission to work with the very best farmers and growers in Australia to ensure that everything on their shelves, is top shelf.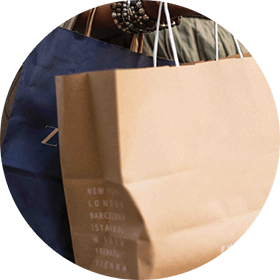 Westfield Mount Druitt
Your one-stop hub for shopping, fun & relaxation. Shop their range of fashion, entertainment, dining & wellbeing.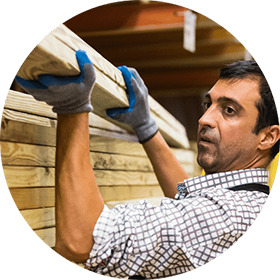 Bunnings Rouse Hill
Australia and New Zealand's leading retailer of home improvement and outdoor living products, and a major supplier to project builders, commercial tradespeople and the housing industry.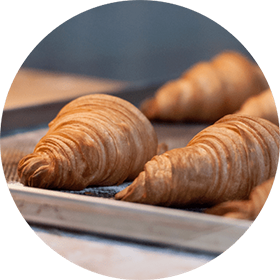 Silverleaf Artisan Bakery
Silverleaf Artisan Bakery makes fresh authentic artisan breads and baked goods every day of the week.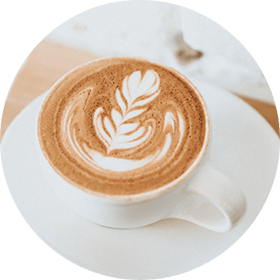 Tallawong Metro Cafe
Sharing quality coffee and good times!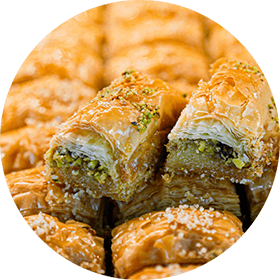 Sahara Turkish Street Food
Sahara we believe quality has no substitution which is their grills are carefully marinated and handcrafted by our professional chefs to bring you the most authentic flavours.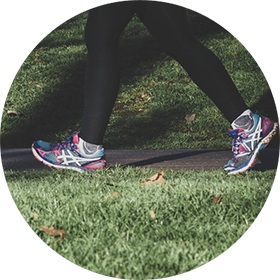 Peels Reserve
Peel Reserve is a great space for an active lifestyle, from walking loops to baseball, Peels Reserve is suitable for all ages to enjoy.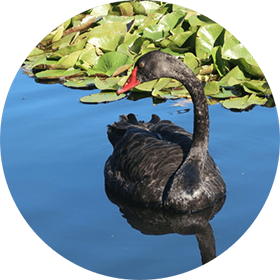 Ironbark Lake
The lake is a great spot for walking, running, nature trips, and bird watching.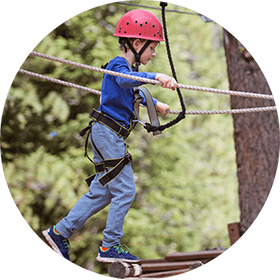 Treetops Sydney, The Hills
Challenge yourself with these ultimate WOW factor experiences in the tree tops!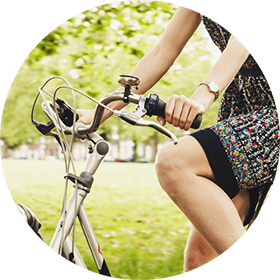 Castle Hill Showgrounds
Located in the heart of Castle Hill, the show-grounds are perfect for events, presentations and much more.
APARTMENTS

Comfort &
style combined

The apartments at Tallawong Village provide a seamless blend of comfortable and inviting living spaces tinged with touches of style and timeless design.
Thoughtful Design
Warm carpets, engineered timber floorboards and contemporary floor tiles draw you through each and every space, while kitchens are designed for the home chef, with polished stone benchtops, mirrored splashbacks, and stainless steel Ilve ovens, cooktops and rangehoods framed by generous storage.
Warm carpets, timber floorboards and contemporary floor tiles throughout - Chef-quality kitchens with stone benchtops, mirrored splashbacks and ample storage - Stainless steel Ilve ovens, cooktops and rangehoods
A Welcoming Retreat
Living and dining spaces lead to open-air terraces and balconies, ensuring the world outside is an extension of your apartment, while at the end of the day, you'll delight in retiring to bedrooms that are designed to provide a welcoming retreat for rest and relaxation.
Open-air terraces and balconies creating indoor-outdoor flow - Lavish bedrooms designed for rest and relaxation - Spacious warm layouts, many comprising studies or media areas
ENQUIRE TODAY
Spacious balconies and outdoor living
Seamless blend of comfortable and inviting living spaces
Generous indoor-outdoor spaces
A calming backdrop for your personal touches
Entertain in kitchens designed for the home chef
Future opportunity

Enjoy a front
row seat

situated within Blacktown Council,
and on the border of the Hills District

By 2030, this vibrant area of North west region is expected to be home to more than half a million people, living in a modern and progressive city characterised by essential infrastructure, efficient transport, a prosperous economy and healthy precinct developments.

The suburb of Tallawong lies at the heart of this vision, with Tallawong Village set to lead a spectacular urban renewal that will see it become one of Sydney's most dynamic new precincts in the next decade.

With this in mind, the future residents of Tallawong Village will be part of an exciting journey as they witness first-hand the growth that lies in store for this flourishing region.
PROUDLY DEVELOPED BY
Tallawong Village is presented by Deicorp, an award-winning Australian-owned and operated developer-builder. Deicorp purchased the site from Landcom, the NSW Government's land and property development organisation, following an extensive tender process.
Experts in the development of new housing close to key public transport, Deicorp has been successfully operating across the Sydney market for over two decades, and is a leading developer in Sydney's north-west growth corridor, delivering over 2,000 apartments in the region.
Committed to delivering quality lifestyle options for Australians through the creation of clever, connected, accessible, affordable and highly liveable spaces, the Deicorp name is synonymous with quality, meaning you can rest easy knowing you're purchasing from one of the best in the business.
Deicorp also boasts the confidence and track record that comes from working with a project team dedicated to delivering highly considered communities for north-west Sydney. At Tallawong Village, this team includes Turner Studio, one of Australia's finest and most awarded architectural practices.
Transport
Oriented
Always walking distance to public transport
Award-
Winning Team
Highly acclaimed property developer
40+
Suburbs
40 developments in the Sydney region
Australian
OWNED
Owned and operated in Australia
Designed
for living
Clever, connected, accessible, affordable and liveable projects
21+
Years
Track record of success with a single builder's licence
SEAMLESS
JOURNEY
From sales to post-settlement and customer care
8000+
APARTMENTS
…and counting
$3.5
BILLION
Invested in construction
Tallawong Village provides an opportunity to be part of a vibrant village community at the heart of Sydney's most desirable new residential corridor. If you would like to find out more, or become one of the first to call Tallawong Village home, please contact us via the form below.