Welcome to
Tallawong Village
Meticulously designed 1, 2 and 3 bedroom apartments surrounded by gorgeous village gardens in the heart of a new retail precinct.

Blending the zest of city living with out of town comforts – you'll fall madly in love with Sydney's flourishing northwest region.
Think sophistication
melded with urban
convenience.
Blending the zest of city living with out of town comforts – you'll fall madly in love with Sydney's flourishing northwest region.


Who said you can't have it all?
At Tallawong Village, you can.

Artist Impression
Who said you can't have it all?
At Tallawong Village, you can.
A diverse retail offering with three levels catering to your multi-faceted lifestyle needs.
Tallawong Village is an exciting part of the suburb's revitalisation with many incredible community facilities. Must-haves like great public schools, holistic health and medical services to parks and recreational hotspots that exist in surplus–we've made sure that you and your family are well taken care of.
When you live at Tallawong, shopping, errands, work and extracurricular activities remain central to your homebase, so you can spend more time with loved ones and less commuting. Heart-warming, isn't it?

Artist Impression
From dawn to sundown. Everything that cultivates easy living.
Tallawong Village's sophisticated suburban lifestyle provides access to all of life's essentials within close proximity. Whether you're on the go, or staying local you'll find joy in having life's simple pleasures available as you need them.
Benefit from a world-class public transport network alongside fashion, food and hospitality retailers. It's all you could've hoped for and more.
07.00am

BUT FIRST, COFFEE!

08.00am

FILL YOUR CUP

11.00am

RETAIL TREATS

12.30am

EASY COMMUTES

1.30pm

FOODIE DELIGHTS

03:00pm

BREATHE IN NATURE

05:30pm

STAY IN OR STEP OUT

07:30pm

FRESH EATS
Easy.
Accessible.
Direct.
Enjoy easy access to leading employment hubs such as Norwest Business Park, Macquarie, Chatswood, and the Sydney CBD via the Metro, with trains every 4 minutes. You'll benefit from the nearby Sydney Rail and T-Way bus services connecting to the Westmead Health Precinct and Parramatta.
And, if you like travelling overseas, you'll be thrilled that plans are underway to have public transport services linking Tallawong, and the surrounding areas, to the future Western Sydney International Airport.
With trains every four minutes, the Metro provides a direct link to leading employment and retail precincts.
From 2024 this line will extend to North Sydney, Barangaroo and Sydney CBD
Plans are also being developed to extend the Metro from Tallawong to St Marys, to connect with new Western Sydney Airport line.
Tallawong
Station
- Hills Showground (14 min)
- Macquarie University (29 min)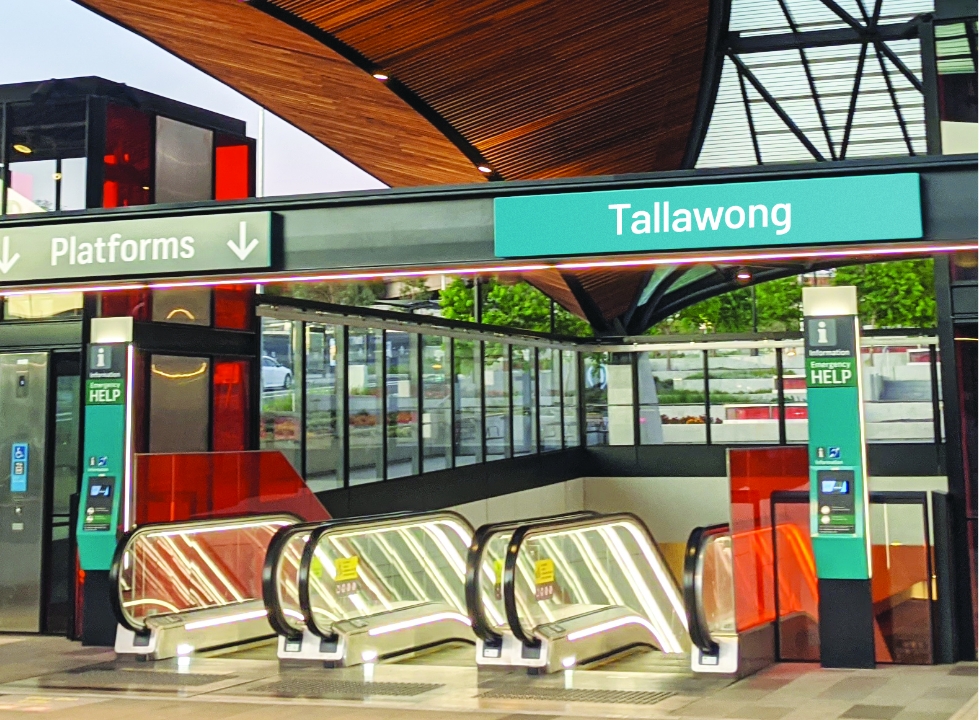 Tallawong Metro Station
Tallawong Station is located just a 5min walk away and is part of the Sydney Metro Northwest line with trains every four minutes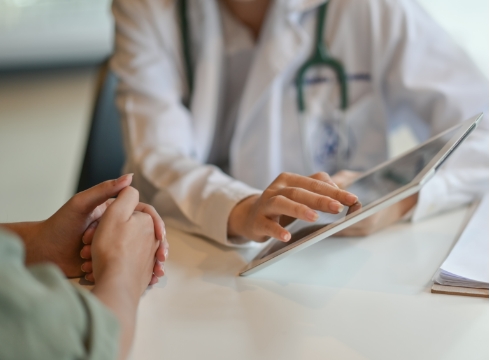 Norwest Private Hospital
Located in Bella Vista, Norwest Private Hospital's patients come first, we have a dedicated focus in the provision of high quality clinical care.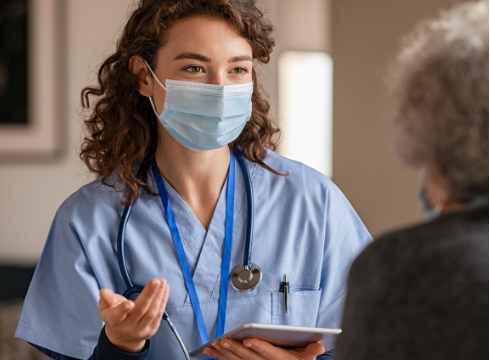 Westmead Hospital
Westmead Hospital is the principal referral hospital for western Sydney, renowned for its comprehensive, highly specialised and complex services provided to its community, statewide and nationally.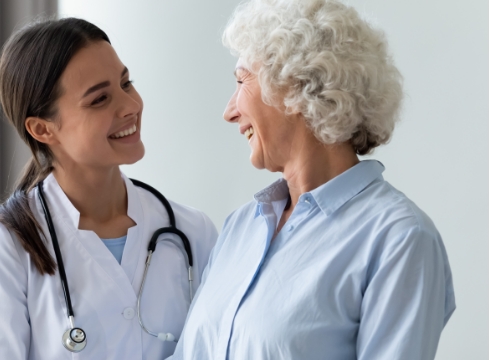 Macquarie University Hospital
Macquarie University Hospital offers a new era in Australian healthcare. Based on leading international university hospitals, our 144-bed facility fully integrates clinical practice with research and education.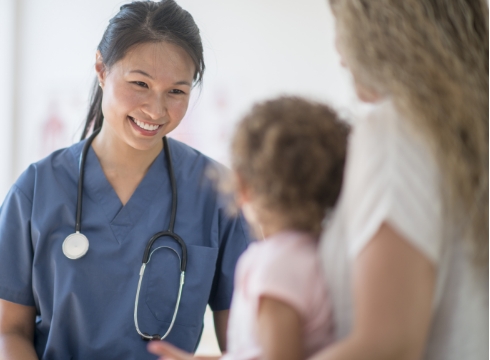 Ryde Hospital & Community Health
Ryde Hospital is a district general hospital providing healthcare to the community of Ryde. Patients can access emergency care, intensive care, speciality rehabilitation services and a variety of outpatient services.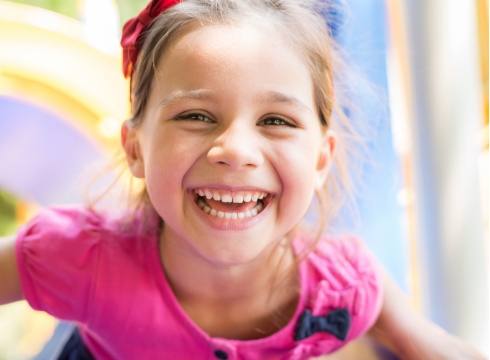 The Ponds School
The Ponds High School is a large comprehensive school established in 2015.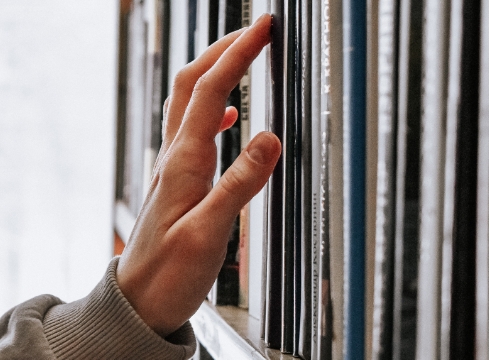 St John Paul II Catholic College
St John Paul II is a dual campus Catholic secondary school located in Western Sydney, Schofields and Quakers Hill.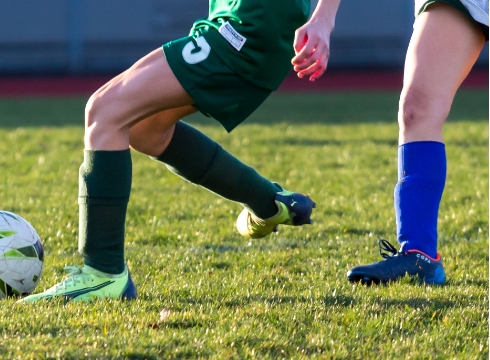 Riverbank Public School
Riverbank Public School opened in 2015 and is located in the suburb of The Ponds in the north-west of Sydney. The school shares a site with The Ponds High School and is part of an innovative and collaborative approach to teaching and learning.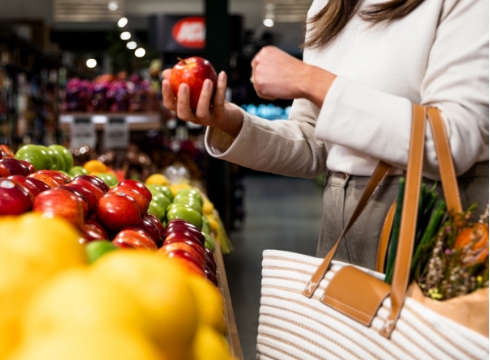 Woolworths Rouse Hill
Fresh food is their business, and they've made it their mission to work with the very best farmers and growers in Australia to ensure that everything on their shelves, is top shelf.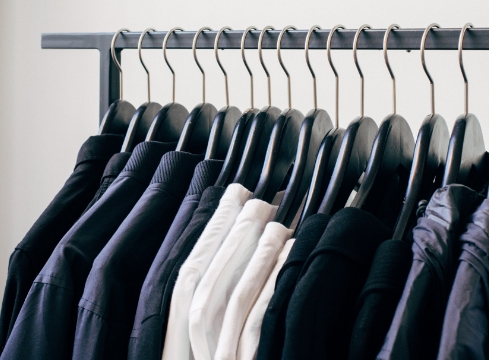 Westfield Mount Druitt
Your one-stop hub for shopping, fun & relaxation. Shop their range of fashion, entertainment, dining & wellbeing.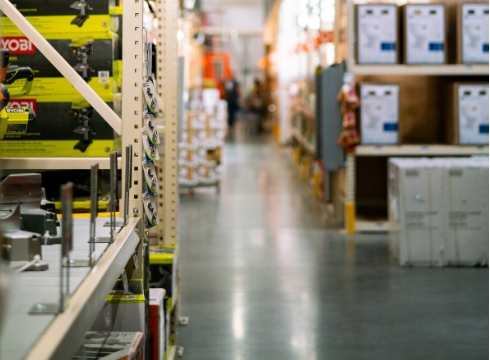 Bunnings Rouse Hill
Australia and New Zealand's leading retailer of home improvement and outdoor living products, and a major supplier to project builders, commercial tradespeople and the housing industry.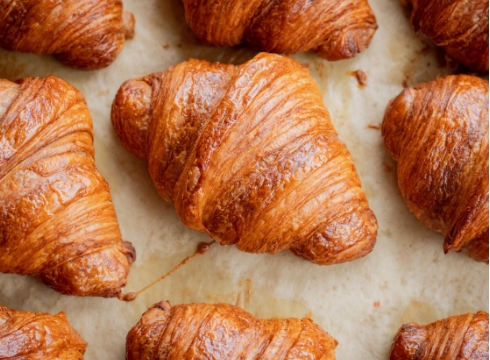 Silverleaf Artisan Bakery
Silverleaf Artisan Bakery makes fresh authentic artisan breads and baked goods every day of the week.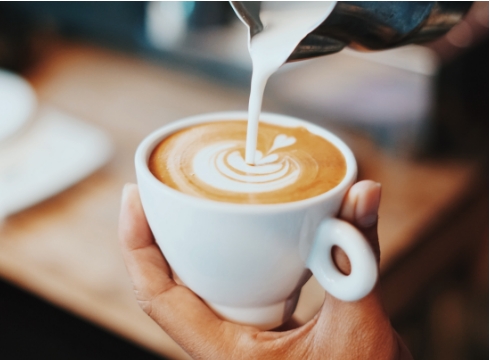 Tallawong Metro Cafe
Sharing quality coffee and good times!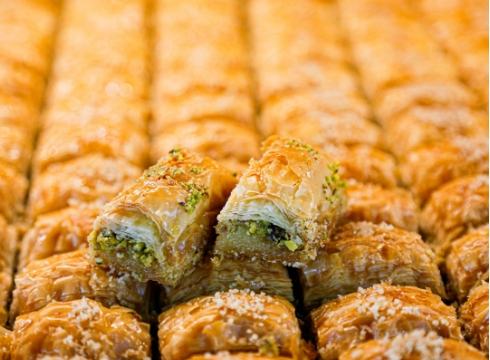 Sahara Turkish Street Food
Sahara we believe quality has no substitution which is their grills are carefully marinated and handcrafted by our professional chefs to bring you the most authentic flavours.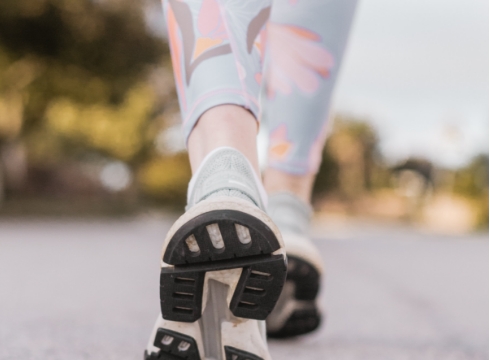 Peels Reserve
Peel Reserve is a great space for an active lifestyle, from walking loops to baseball, Peels Reserve is suitable for all ages to enjoy.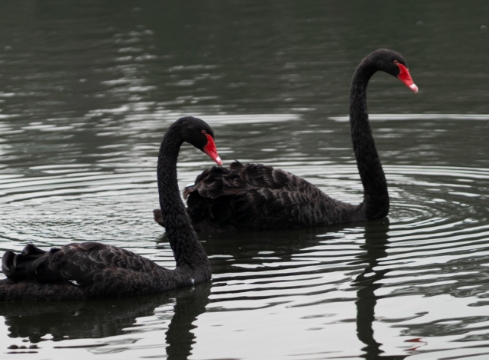 Ironbark Lake
The lake is a great spot for walking, running, nature trips, and bird watching.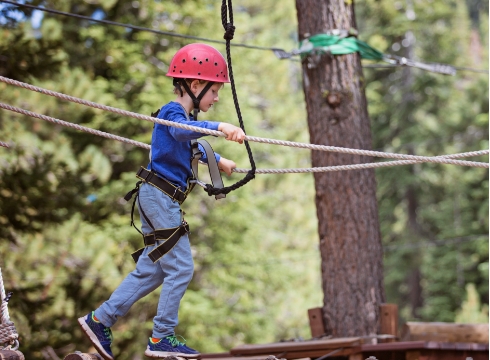 Treetops Sydney, The Hills
Challenge yourself with these ultimate WOW factor experiences in the tree tops!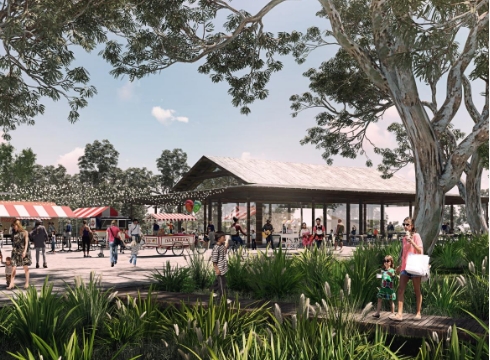 Castle Hill Showgrounds
Located in the heart of Castle Hill, the show-grounds are perfect for events, presentations and much more.
Sophisticated design
for elevated home-life.
Enjoy the energy and vibrancy of village life just minutes from your front door then indulge in the superb comfort of your new home.



Artist Impression
Did you know that spending just 20 minutes in nature daily reduces stress hormones by 40%. Tallawong's gorgeous village gardens, and inviting communal spaces with leafy-green horizons make your health and happiness an easy priority.
Tallawong Village is a daily reminder to appreciate the small things in life–coffee with gorgeous views from your balcony, rooftop dinners or leisurely strolls through communal podium gardens. Whether it's Sunday brunch, mid-week dinner with your besties or a delectable picnic in the Tallawong Village Park–you'll create many magical moments.
You'll find living at Tallawong Village a truly exciting possibility with meticulously designed 1, 2 and 3 bedroom apartments available.

Artist Impression
BLENDING MODERN
LIVING WITH A TWIST
OF NATURE.
An abundance of natural light filters throughout bedrooms creating the perfect ambience for restand relaxation. Delight in the intelligent bedroom design featuring sliding wardrobes, plush carpets. Ensuites boast seamless floor-to-ceiling tiles, frameless glass shower screens and mirrored shaving cabinets. And the balconies, well, that become your window to the sky!
Fall in love with the open plan kitchens boasting polished stone benchtops, mirrored splashbacks and stainless steel Ilve ovens. Plush carpets, timber floorboards and contemporary floor tiles draw you through the space. And you'll savour the harmonious indoor-outdoor living areas connecting alfresco terraces and balconies.
With warm and natural tones throughout each apartment, decorating your space to reflect your personal style is simple.
With views from the primary bedroom, kitchen and living space you'll enjoy looking out at the ever-changing horizon. Boasting a spacious and covered balcony, entertaining outdoors all-year round is comfortable and easy.

Artist Impression

Artist Impression
The Tallawong
Village Team
DEICORP
Developing desirable new homes designed for living in the best locations across Sydney.
Founded in 1999, Deicorp is a privately-owned Australian property development and construction group with expertise in residential, commercial and retail property. With a commitment to securing the best sites for our projects, Deicorp is recognised as Sydney's leading builder of transport-connected developments. For our customers, this means Deicorp offers complete confidence and peace of mind, ensuring every apartment delivers outstanding value, security, convenience and quality of life.
And as the first developer in NSW to be iCIRT rated, our buyers have confidence and peace of mind that they're dealing with trusted industry professionals with a strong reputation and proud track-record.
Hills Showground Village, Castle Hill
10,000+ apartments
Designed, developed
and delivered
Transport Connected
DAlways walking distance to
public transport
Sydney Experts
Developments in more than
40+ suburbs across Sydney
3000+ apartments
Currently under
construction
Proudly Australian
Owned and operated developer
and builder
$3.5 billion pipeline
Invested in the building
and construction industry
Seamless Journey
From sales to post-settlement
and customer care
Est. 1999
Track record of success with
a single builder's license
TURNER
Founded in 2001 in Sydney, TURNER has grown to become a multi-award-winning design firm, specialising in Architecture and Urban, Interior and Experiential Design, with offices in Sydney and London.
One of the core beliefs at TURNER is that design is for everyone. Our folio of projects is extensive and evolving as we continue to use design to drive positive change. At the heart of every design, no matter what category it fits into, are the principles of inclusivity, connectivity, sustainability and enjoyment.
TURNER has recognised expertise in the masterplanning, design and delivery of social infrastructure projects with a strong focus on place-making, sustainable communities, and innovative design solutions.

Artist Impression

Artist Impression
Isthmus landscape design
Isthmus is a Sydney based landscape architecture practice with an extensive portfolio of completed projects in Sydney and overseas.Working for private, public and institutional clients across residential, commercial and public domain projects, Isthmus has been committed to a high value to client and project ethic since 2003.
Get in
touch today
Be the first, call us on
1300 334 267

Display Suite
2-12 Conferta Avenue,
Tallawong

Open Monday – Sunday
9:30am - 4pm
Tallawong Village provides an opportunity to be part of a vibrant village community at the heart of Sydney's most desirable new residential corridor. If you would like to find out more, or become one of the first to call Tallawong Village home, please contact us via the form below.
.
Latest News – Deicorp Tallawong Village Construction Update
"The Tallawong Village project is well underway with excellent progress continuing into 2023," said Deicorp CEO Mr. Fouad Deiri. "The Turner Studio designed Tallawong Village project is achieving all progress schedules with new apartments set to be constructed at a solid pace," Mr. Fouad Deiri noted.
The Deicorp Tallawong village scheme has recently received a boost from the planned future Tallawong Town Centre where 30,000 sqm of retail amenities will be built.
Adjacent to Tallawong Village is the Rouse Hill Town Centre which is renowned as a vibrant retail and social hub of the area; all just one stop away on the Metro line.
With the $300 million Rouse Hill Hospital commencing construction in 2023, Tallawong Village residents will have access to the very highest care available and within close proximity to the village.
Off the Plan purchases have increased with the latest news regarding the extended infrastructure planning in place. Deicorp CEO Fouad Deiri invites all potential purchasers to view the project plans today and speak with a Deicorp representative to secure a property within what is fast becoming one of Sydney's most exciting new apartment development projects.
Latest News – Deicorp Tallawong Village Construction Update
19th October, 2022
By Robert Furolo - Deicorp Executive Manager - Corporate Communications
Deicorp Tallawong Village Construction is on Schedule, says Fouad Deiri
"Tallawong Village is on a firm track with construction exceeding expectations," notes CEO Mr. Fouad Deiri. "The Tallawong Village precinct is set to bring the best of all worlds to apartment purchasers through clever design and exceptional fitouts," Mr. Deiri added.
"Off the Plan purchasers are very eager to see completion, move in and get involved in building a bright, constructive community at Tallawong Village" Fouad Deiri continued.
View the latest Tallawong Village Construction Update Video:

Latest News – Deicorp Invites Off-Plan Purchasers of Tallawong Village to Offer Insights
10th March, 2022
By Robert Furolo - Deicorp Executive Manager - Corporate Communications
Purchaser feedback of the Deicorp Tallawong Village is positive says Fouad Deiri
"At Deicorp, our purchasers are our greatest benchmark of success," said CEO Mr. Fouad Deiri. "We welcome continued feedback and are pleased to share our purchasers input through our video presentations," Mr. Deiri continued.
"Tallawong Village is yet another example of the Deicorp commitment to creating places where people want to live, work and play" Fouad Deiri offered.
View the Tallawong Village Purchaser Insights Video:
---
Deicorp – Tallawong Village is set to become a Lifestyle Hub of Metropolitan Sydney
23rd February, 2022
By Robert Furolo - Deicorp Executive Manager - Corporate Communications
Deicorp CEO Fouad Deiri delivers a masterplan for Tallawong Village where community and connectivity create harmony and longevity for all residents
Tallawong Village is a wonderfully master-planned community by Sydney's leading developer, Deicorp. A place where the everyday meets the exceptional, Tallawong village brings together residential, retail, and community spaces into one seamlessly connected, inclusive and vibrant precinct.

Deicorp CEO Fouad Deiri offers his insight into the Tallawong Village Project and the lifestyle benefits of this well-connected precinct.
Tallawong Village sits in the heart of Sydney's Metropolitan Area – Fouad Deiri, Deicorp Founder
The exciting and energetic village is located in Tallawong, one of 54 residential suburbs in the city of Blacktown. Right in the midst of the Sydney metropolitan area, Blacktown is also the gateway to the scenic Hills District. The region combines urban living and natural beauty into one thriving destination. Tallawong itself is considered to be one of Blacktown's most rapidly growing suburbs. With increasing opportunities to live, work, and learn, it's the ideal place to lay down roots.
"Being located immediately adjacent to the new Metro station, one stop from thriving Rouse Hill and within minutes of the planned $300 million Rouse Hill hospital, Tallawong is a terrific location." Deicorp's founder and Chairman Fouad Deiri stated.
One Village, Unlimited On-Site Opportunities and Direct Connections to Sydney – Fouad Deiri, Deicorp Chairman
The retail building developers behind Tallawong Village have designed the precinct to enable residents to access everything they need, without travelling far. Residents can stroll around the peaceful village park or browse shops covering more than 9,000 square metres of floor space, all without taking the car. At Tallawong Village, everyday conveniences and amenities are all 100% walkable.

But Tallawong isn't intended to be enjoyed in isolation. The apartments are just steps away from Tallawong Station, which hit headlines in 2019 for being the first fully completed station on the Sydney Metro. Trains depart regularly for the CBD, and Rouse Hill Town Centre is just one stop away.

"Deicorp strives to build complete communities and Tallawong Village is a great example. It's a place to live, work, play and shop in a beautifully designed community. Mr Fouad Deiri added.
Tallawong Village is Designed for the Everyday Australian to Thrive – Fouad Deiri, CEO of Deicorp
Deicorp – the firm responsible for the development – understands that Sydney's suburbs aren't always accessible. Tallawong Village is intended to change that. Whether it's growing families or young professionals hoping to enhance their careers, Tallawong Village is connected seamlessly to employment opportunities, healthcare facilities, and much more.

Metro trains run every 4 minutes, directly connecting residents with the Norwest Business Park, the Sydney CBD, and Chatswood. And with easy transfers to heavy rail and bus services, residents can get to wherever they need to be. Work, play, learn, and live in Sydney's most connected suburb.

"Deicorp deliberately selects our sites for their convenience and proximity to transport. It's why we've become Sydney's leading builder of transport-connected developments." Mr Fouad Deiri commented.
Deicorp are set to deliver the best value Luxury Apartments in Sydney's North West – Fouad Deiri, CEO
Blending opulent interiors with unrivalled value, Tallawong Village helps first home buyers to get a foot on the property ladder. The apartment developers have carefully walked the fine line between luxury and affordability to offer stunning residences and quality finishes, without the high-end prices.
The one, two, and three-bedroom modern apartments feature engineered timber flooring, warm and inviting colour schemes, and contemporary floor tiles. Kitchens include polished stone benchtops, stainless steel ovens, and mirrored splashbacks as standard, while living spaces flow out onto open-air balconies. Tallawong Village apartments are a true haven for cooking, relaxing, and socialising.
"Stage 1 of our Tallawong Village Project has sold out in months because purchasers have fallen in love with the location, convenience, amenity and price. First home buyers and young couples can start their property journey in a great location right here in Tallawong". Mr Deiri exclaimed.
World Class Tallawong Village Master-Planned by Deicorp Sydney – Fouad Deiri, Company Founder
Tallawong Village is one of the largest ever projects undertaken by Sydney's leading developer. Since 1999, the Australian-owned, Australian-operated design and construction firm has been busy transforming Sydney's suburbs into connected communities built on style and convenience.

Deicorp have built a well-earned reputation as Sydney's most trusted developers. The team are known for their commitment to building luxurious yet affordable housing solutions close to the North West's latest transport hubs. The organisation's vision is to make it quicker, easier, and more convenient than ever before to enjoy life in the suburbs – all while still having easy access to the CBD.

To date, Deicorp has built more than 8000 apartments across 40 suburbs. To add a sense of spaciousness and affordable luxury to the Tallawong Village residences, Deicorp partnered with award-winning architectural firm Turner Studio. Together, the two prolific organisations have succeeded in developing a fantastically connected community where people can live their best lives.

"We engaged the very best architects, planners, landscaper consultants and interior designers to deliver a world-class product in Sydney's Northwest," Mr Fouad Deiri stated. "We're so proud of Tallawong Village and the opportunity it provides for aspiring homeowners." Mr Deiri concluded.
Modern Master-Planned Lifestyles at Tallawong Village
Cities are getting bigger and bigger. That's why many are now searching for modern, master-planned lifestyles in self-reliant communities like Tallawong Village.
What is a master-planned lifestyle?
A master-planned lifestyle is a unique way of living that ensures you're always close and connected to the things that matter to you. Whether you want to work, play, relax, socialise, learn, or anything else, master-planned living puts you in the centre of it all, within easy reach of everything you need.
Master Planned Communities Bring Benefits – Fouad Deiri – CEO, Deicorp
"There are numerous benefits to master-planned lifestyles, particularly for young families. With all aspects of life within a short walk or drive from the doorstep, there's less commuting, and more time to spend with the little ones," Fouad Deiri noted. "And that's exactly what's on offer at Tallawong Village, with strategically designed one, two, and three-bedroom apartments in the middle of a thriving neighbourhood." Mr. Deiri added.
Life at Tallawong Village
Tallawong Village is an architecturally designed residential and commercial complex by apartment developers Deicorp. The apartments are situated within just minutes of everyday conveniences, including…

Medical facilities
Educational establishments
Entertainment venues
Shops, including the Rouse Hill Town Centre mall
Restaurants, cafes, and bars
Recreation – including walking, baseball, and bird watching
Public transport, with regular direct trains to Chatswood

Fouad Deiri, CEO of Deicorp Sydney, believes that Tallawong Village 'provides delight in the everyday pleasures of an exceptional new community', with everything people need all in one place.
Master-planned apartments
It's not just the lifestyles that are master-planned at Tallawong Village, but the apartments themselves. With design and construction managed by building developers Deicorp, the residences have been meticulously planned to offer luxurious, convenient, enjoyable living.
The Open Plan Spaces are Warm and Welcoming – Fouad Deiri - Deicorp
"Take a walk through any of the apartments, and you'll transition seamlessly from the open-plan kitchen, to the living space, to the bedroom, bathroom, and balcony," Fouad Deiri notes. "All have their own unique feel, and their own benefits to offer," said Mr. Deiri.

While the kitchens promise polished stone benchtops and stainless steel ovens, the living spaces bring beautiful timber floors. And with the bedrooms featuring plush carpeting, the bathrooms shine with frameless glass shower screens and mirrored cabinets.

Perhaps best of all, the balconies and terraces offer exceptional views across the village and landscape, providing a relaxing place to unwind alone – or with company – at the end of the day.
Designed for you
All too often, residents are expected to mould themselves to fit their environment. Master-planned lifestyles turn this around. With Tallawong Village, residential and retail building developers Deicorp have taken a people-first approach to construction, creating a community designed for all.

.
Off The Plan Apartments For Sale Tallawong
Since 1999, Deicorp has continued to revitalise Sydney suburbs by delivering high quality mixed use, residential, commercial and retail projects. Deicorp builds properties that help build communities. Clever, connected, affordable and accessible, a Deicorp residence is a smart choice for singles, couples, growing families, downsizers and astute investors. Deicorp has an impressive and extensive portfolio in residential and retail sectors. This serves as testament to Deicorp's experience, incredibly diligent management team, dedicated employees and united partnerships. A devoted team of 120 with a clear and shared vision of ambition, quality, efficiency and professionalism is the driving force behind the company's success.
Some property developers fly under the radar but Deicorp has devloped an impressive profile since founded. They have emerged as significant players in Sydney, the most expensive and low yielding property market in Australia.
Global market commentators implore people to be aware that the Sydney property market is punctuated by some sky high property prices. They also say that opportunities abound for developers looking to leave their mark on the harbour city's landscape.
Buyers are savvy and demand to be delivered a property of the highest standard, on time every time. Deicorp's management team deliver this after all having been emersed in progressing high quality developments for years. The company are the benchmark for delivering leading edge design, quality finishes and creative floorplans. They think way outside the square and have a passion for consistently raising the bar to not only meet but exceed buyers expectations.
IN THE MEDIA
The following was a media release Deicorp recently published via Press Cable;
NSW Property Developer Embraces 2022 As Another Year of Growth
In an exclusive interview with Eleven Media, Sydney based property developer Deicorp confirmed they expected their strong year on year growth to continue in 2022 and beyond.
Fouad Deiri OAM, Founder and Chairman of Deicorp, said this when interviewed by Eleven Media, "Despite all that 2021 threw at us, we experienced increased growth in projects and sales which we see no sign of abating anytime soon. We are well positioned with our portfolio of developments to take advantage of the slump in new apartments currently under construction forcing an expected undersupply in 2022 that market commentators are now forecasting"
Deicorp is award winning and committed to providing confidence and peace of mind for every purchaser by delivering a complete end-to-end service. From their superior site selection to extensive expertise in design and construction. Their sales and customer-focused service, and after-sales support, ensures purchasers a first class experience every step of the way.
The current book of Sydney projects include: Tallawong Village at Rouse Hill, The Ashford at Castle Hill, Proximity at Rouse Hill, Downtown at Zetland, Anders at Ashfield. The Banks at Rockdale and Highline at Westmead
Deicorp has also lodged a development application for 440 apartments at Doran Drive with approval expected next February.
A ceremony was recently held to mark the start of construction on Deicorp's largest ever project - Tallawong. The sod-turn and blessing event was attended by local civic leaders including the Mayor and State MP.
Stage 1 of Tallawong Village will deliver 333 new residential apartments, 9,000sqm of retail space and a magnificent 3,500sqm park. Overall, the project will deliver nearly 1,000 new homes suited to young couples, families and individuals who will benefit from being right on the doorstep of the Tallawong Metro station.
About Deicorp
Deicorp is family-owned and since 1999 the has been recognised as the hallmark of Sydney property developers. Delivering high quality mixed-use, residential apartments, commercial and retail projects in now 40 suburbs across Sydney.
Deicorp develop properties that help build communities. Clever, connected, affordable and accessible, a Deicorp residence is a smart choice for singles, couples, growing families, downsizers, and astute investors.